Kildare Village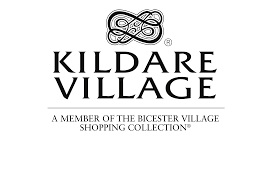 Nestled withtin idylic landscaped grounds, Kildare Village is the perfect luxury shopping destination, just an hour from Dublin.
You'll find it difficult to resist temptation with 100 boutiques from the world's most exciting designers including Louise Kennedy, Armani, Brooks Brothers, Mulberry and many more, all offering up to 60% off the recommended retail price all year around.
L'Officina, Dunne & Crescenzi's ultra-modern Italian restaurant offers breakfast, mid-morning snacks, lunch and wonderful wines for you to imbibe while you deliberate over your next purchase. Starbucks is the perfect spot for a restorative coffee and treat.
Kildare Village is one of 11 luxury shopping destinations in The Bicester Village Shopping Collection across Europe and China, all an hour or less from some of the world's most celebrated cities. Discover famous restaurants, a concierge service, true five-star hospitality and remarkable savings.
Find out more at  https://www.tbvsc.com/kildare-village/en
*on the recommended retail price. Terms and conditions apply.
Kildare Village
Nurney Road
Kildare Town
Co. Kildare
GPS Co-ordinates: N53"9'16", W6"55'2"